Requirements For Joining
To become a student athletic trainer with Lone Star High School you must fill out an application. Applications are online during the month of March each year. You will need 3 teacher recommendations of your choice. You will have an interview with the Staff Athletic Trainers and possibly 1-2 current student athletic trainers.

You will need to attend a parent meeting with either one or both of your parents the last week in April to go over expectations and other rules not outlined in the current Handbook. You will be expected to take part in the "try out" period during Spring football practice which is during the month of May. And lastly, you will be encouraged to take the Sports Medicine class.

We do ask that you not be involved in other sports as this can cause problems with scheduling and game coverage, however, this is negotiable as we currently have several athletes in our program. You must maintain passing grades in ALL classes and you must adhere to all school rules and policies.

Powered by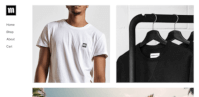 Create your own unique website with customizable templates.